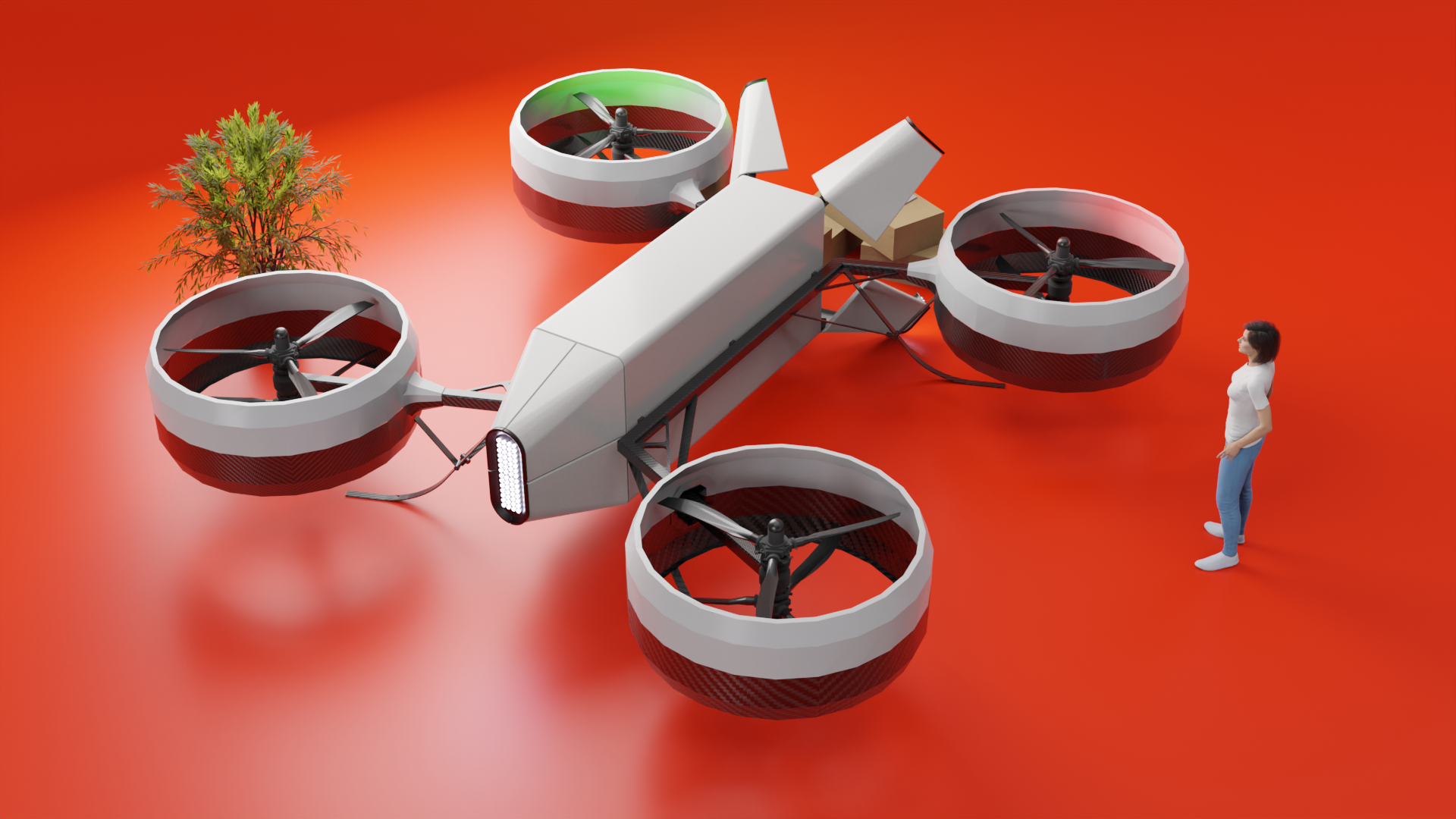 Spiro
Research VTOL project


2017

Spiro is an ongoing study for a modular package distribution system that would use versatile large quadcopters to collect and deliver parcels.
Stay tuned for further developments.
As indicated in the drawing, the front and rear parts of the device both serve for collection and delivery of parcels.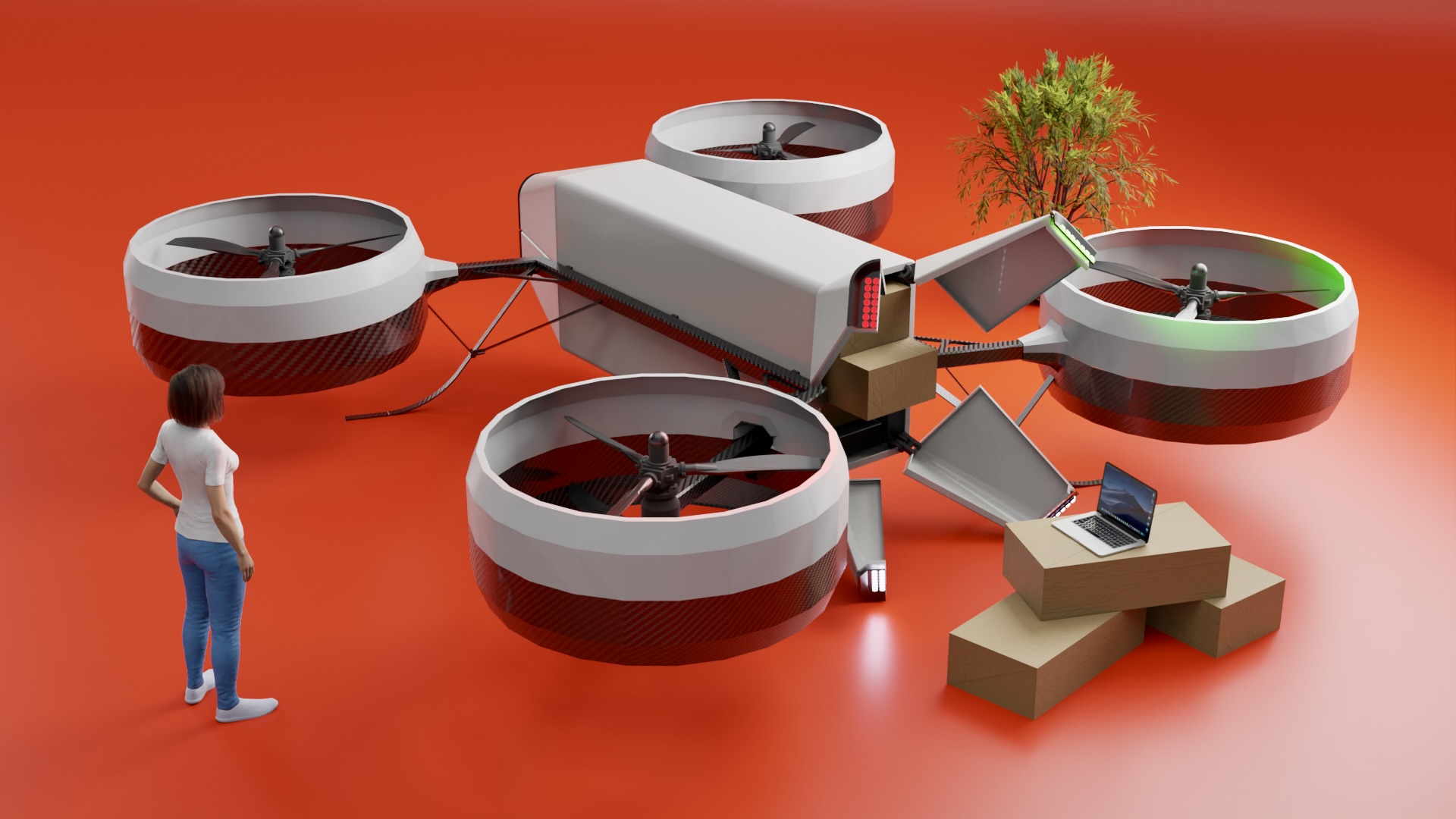 © João Montenegro, All rights reserved.